With eBike to every hill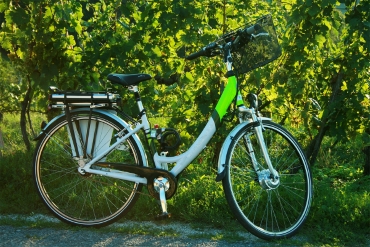 When your body fails, the ebike helps.

Book your ebike
Privacy protection
KULeBIKE is committed to protecting the privacy of its users.
Cookies
Our website uses cookies. These are small files that are often made up of a unique string of numbers and letters. So we can recognize you when you return to our site, we upload them to your computer. Using them website can remember some of your decisions (how to sort the search results, which language you've selected...), and also track the number of visitors, your clicks and moves around the website for continuous improvement of its performance.
What are cookies used for?
On our website we use two types of cookies:
Cookies to store preferences and settings that act as your identifier on the page. With the help of these cookies your location can be recognized and language adjusted. Data that are collected by these cookies will not be disclosed to third parties and are used only for the purposes of analysis and further improvements in content and functionality.
Cookies for recording and analyzing the statistics of visits and clicks. For analytical purposes, we also use Google Analytics. More information on cookies: Google Analytics and Privacy Policy.
How to control cookies?
Your decision on acceptance or rejection of cookies may also be changed. This can be done in the browser settings.
Usually, this option is located in the menu bar of the browser
Tools > Internet Options
, the "privacy" or "security". There you can set which cookies you want to block or enable.
Otherwise you can also delete cookies in the toolbox under the "Clear browsing data" (usually also available by pressing CTRL + Shift + Del) and select delete cookies.
Some browsers offer the option "do not follow me" or "do-not-track", which means general blocking of cookies.
Privacy (cookies) settings
The decision on acceptance or rejection of cookies can be changed. This is done with clicking on the links bellow: